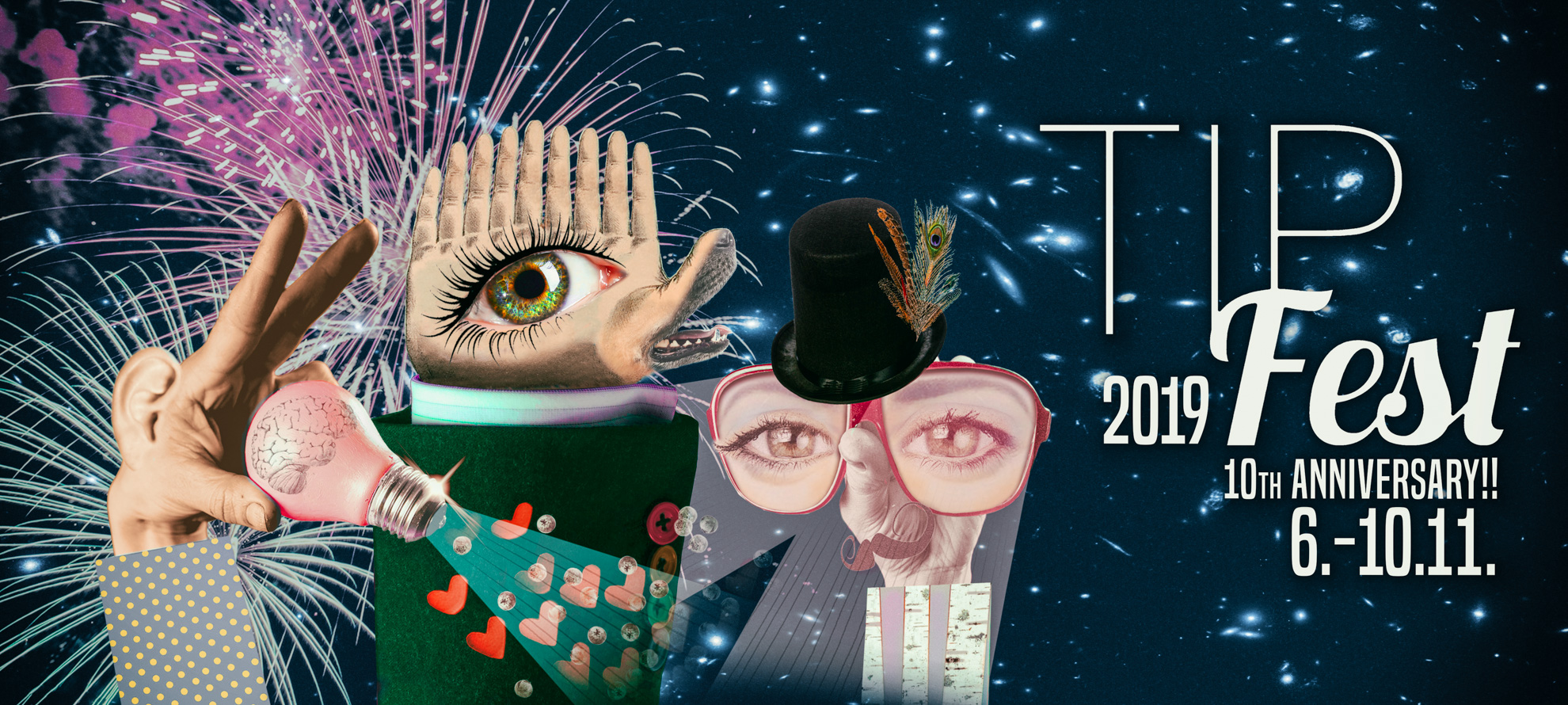 TIP FEST'S 10th ANNIVERSARY!
 Turku International Puppetry Festival TIP -Fest celebrates 10th anniversary!
The festival celebrates the 10th anniversary and the development of the professional puppetry arts scene in Finland. Finnish puppetry scene has grown and secured its status with diverse and strong collaboration between all the artists.
This year's TIP-Fest aknowledges this voluminous development and presents different stories and fairytales on growth. The programme showcases productions from Russia, France, Austria and Czech Republic as well as Finland. Works presented at the festival offer a wide range of material and techniques of contemporary puppetry and visual theatre – paper theatre, shadow puppet theatre, humanettes, hand puppets and object manipulation, to name a few.
Festival's opening performance will be Anna Ivanova's spectacle Daleko Daleko ("Far away") with 14 performers from Russia. Ivanova has held a remarkable role in the development of puppetry art scene in Finland – as a teacher of the Turku Arts Academy's puppetry programme and also as the artistic director of the first organized TIP-Fest 10  years ago.
Most performances are directed for adult audiences  but the programme also includes performances for adolescents, kids and even for babies.
All performances with all the information below!
Tickets for performances at Turku City Theatre available already on June 11th!
The festival is produced by TIP Connection Association. In collaboration with Aura of Puppets Association.
Artistic directors for TIP-Fest are Roosa Halme, Anna Nekrassova and Outi Sippola.
In collaboration:
TEHDAS Theatre, City of Turku, Seikkailupuisto, Opetuskoti Mustikka, Turku City Theatre, Foundation Pro Manilla, Aurinkobaletti
Supported by:
Arts Promotion Centre Finland, City of Turku, Turku Theatre Foundation, Ministry for Culture and Education, Foundation Pro Manilla, Institut finlandais – TelepART Mobility Support
All articles loaded
No more articles to load