Puppetry – Dance – Music
Premier: Autumn 2022
Performance about body image disturbances
Three Bodies. Foam rubber. Microphone. Dark and hopeful Dysmorphic is a performance about body image disorders and is targeted for adult audiences. It combines puppetry, contemporary dance and live music made only by human voices.
The basis of Dysmorphic is in BDD, Body Dysmorphic Disorder, that makes some normal-looking people think their appearance deformed, monstrous or repulsive. Dysmorphic swarms absurd and imaginary but yet realistic images of the mind struggling with body dysmorphic disorder but can be seen reflecting also more common body image concerns which everybody is struggling with every now and then.
Dysmorphic is widely physical performance, where contemporary dance interlaces puppetry and music. Performers are loaning their limbs and other body parts to the puppets and puppets are reforming the bodily borders of the performers. Mostly composed music is played live during the performance and it utilizes only bodily voice and sound techniques such as singing and body percussions.
The Artistic Crew:
Erika Malkki – concept, puppet building, performing
Aino Lehtovaara – sound design, composing, performing
TBA (Aurinkobaletti co) – choreography, performing
Amita Kilumanga – costume design
Zai Sainio – light design
Maija Westerholm – directing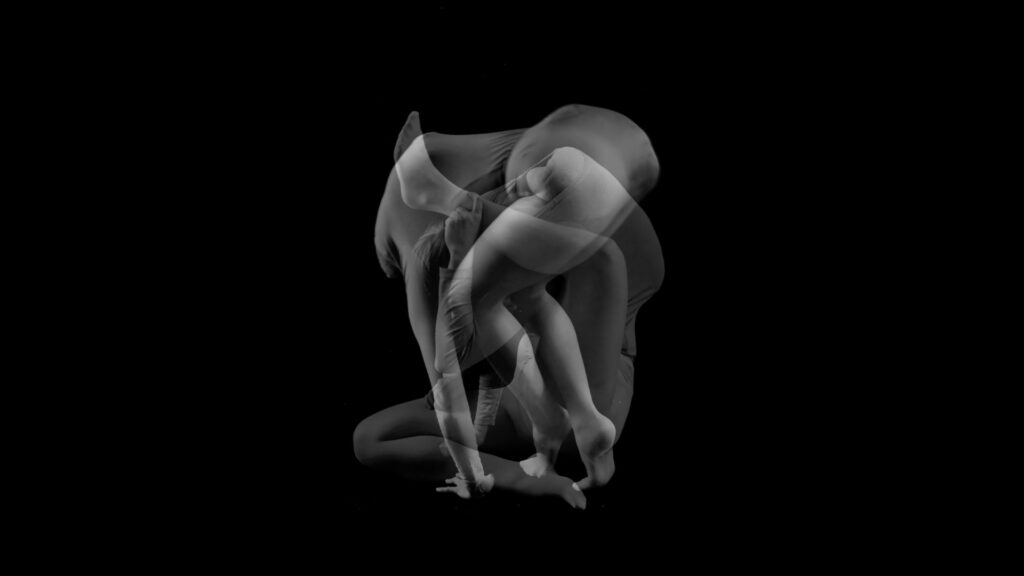 Dysmorphic aims to tour international venues and therefore is easily transported. The minimalist stage setting consists of three performers, a microphone and varying amounts of foam rubber from which all or most of the props are made of.

Premiere: Autumn 2022
Dysmorphic is a collaboration of the artistic group, Aura of Puppets and Aurinkobaletti
Technical information
Duration: approx. 60 minutes
Language: non-verbal
Age Limit: Adults / 14+
Performance Space:
Middle sized theatres, preferably black box (premier at the stage approx.10mx12m)
audience capacity: 100-250 seats