Invisible is a puppetry inspired comedy about loneliness, told through live music, furniture and movement. We get to follow Lo's struggle to become visible in the school. What can we do to help people feel that they are seen? Who is responsible for letting everybody be a part of the community?
The performance is partly interactive and directed to 1st to 4th graders.
WORKING GROUP Concept, script & performance: Pauliina Vesslin & Victoria Lindqvist Directing consultation: Agneta Lindroos & Laura Hallantie Script consultation: Lars Wingård Music: Victoria Lindqvist Visualisation & photos: Maria Zitting
Duration: 45 min Language: without words Age recommendation: 7–10 y.o. Tickets: 10 € to be reserved in beforehand via Seikkailupuisto website and puchased at the door. Ticket sales opens 30 min prior to the performance. PERFORMANCES Thu 3.11. at 10 Thu 3.11. at 12 (for invited guests) Sun 6.11. at 15 Other performances: 30.10.202 premiere, Tue 1.11. at 10 for school groups) Timantti-teatteri, Seikkailupuisto, Kupittaankatu 2, Turku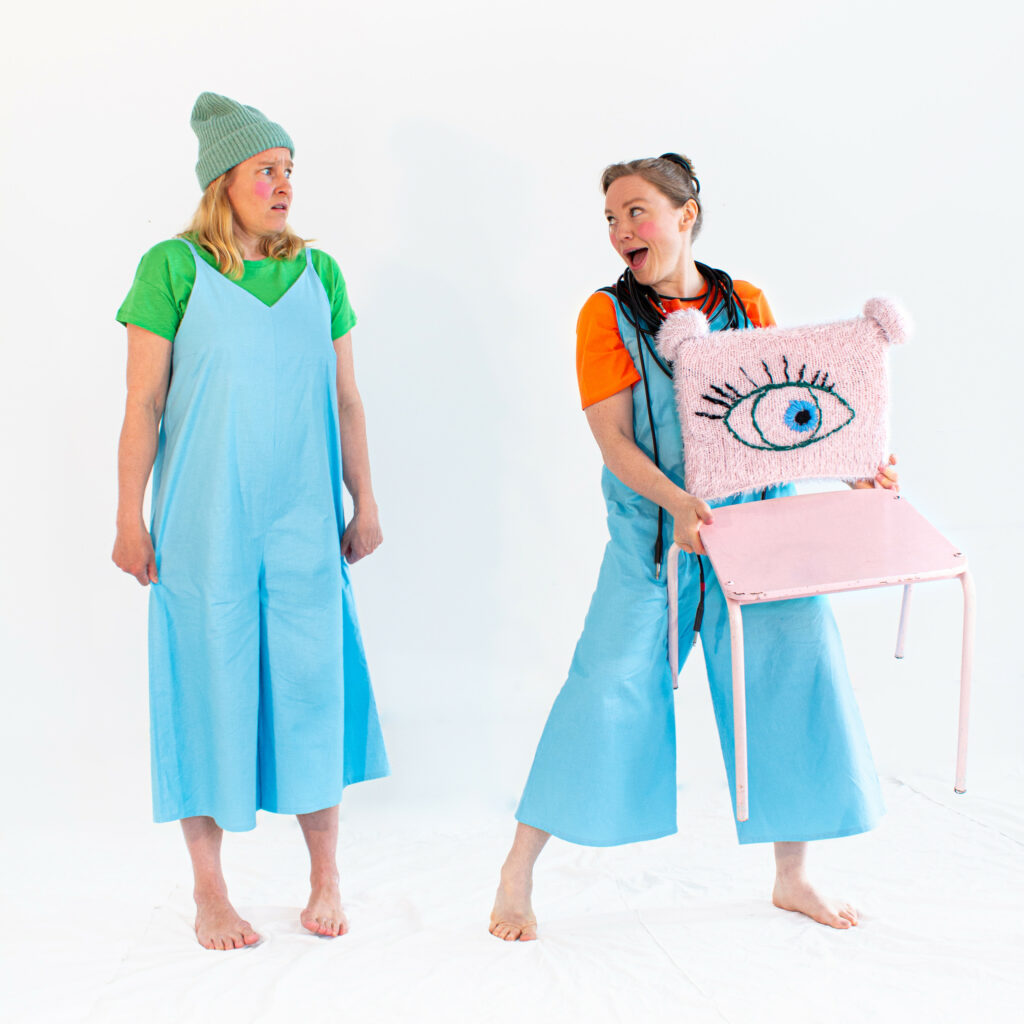 Nurinpäin Kollektiivi is a creative working group, including professionals from different fields of art. Since 2014 their aim has been to broaden and develop non-verbal visual theater and co-operation between different fields of art.
Even though the collective's performances are mostly directed for young audiences, the aim is to create a meeting point for different generations and cultures and to create a space for finding, connecting and preserving your inner child.