Program
TIP-Fest presents you with moments of true magic and shows you scenes of gripping reality. See the modern classics of Aura of Puppets and the freshest pieces of contemporary puppet theatre in Finland today.
From poetic solo pieces to huge puppet theatre spectacles – miniature puppets exploring the desert of our bodies, a Unicorn bigger then a car – TIP-Fest has it all!  Is that Freud over there?!
TIP-Fest presents the most versatile program of contemporary Finnish puppet theatre.
Explore the Program here!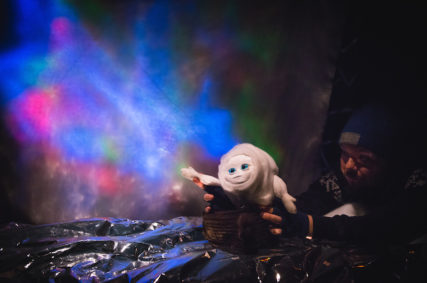 Wake up! TIP-Fest is here!
Info
TIP-Fest takes place at the Culture Factory of Manilla (Itäinen Rantakatu 64) in Turku.
Artistic directors:
Roosa Halme, Anna Nekrassova, Outi Sippola
Festival coordinator:
Jesper Dolgov, +358 50 337 4040, jesper(a)auraofpuppets.com
Producer:
Sanna Taskinen, +358 44 2010 007, sanna(a)auraofpuppets.com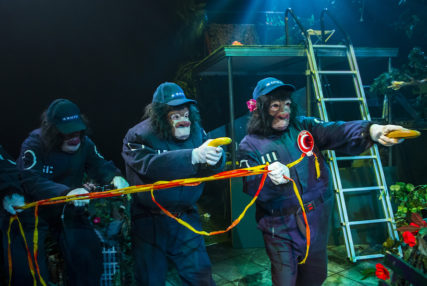 This is Puppet Theatre!
Schedule
Check and download the schedule from here!
Festival lounge is located at lobby of TEHDAS Theatre, take your time, some coffee and relax at festival lounge between performances.
Come and join to festival club every day after the last performance   at festival lounge!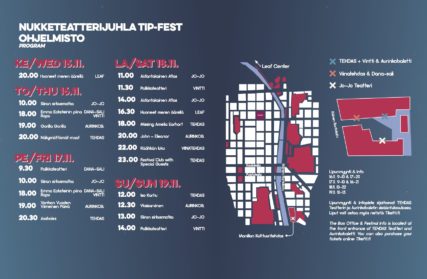 Tickets
Tickets are sold by Tiketti.fi.
Reserve your tickets from info(a)auraofpuppets.com.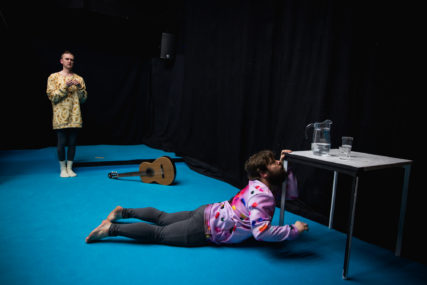 Tickets on sale now!
News
Step into a magical world of puppetry now also in English. On these pages you will find information about our artists, services, news, International Puppetry Festival TIP-Fest and everything we do! Explore and enjoy!
Don't forgot to follow us also on social media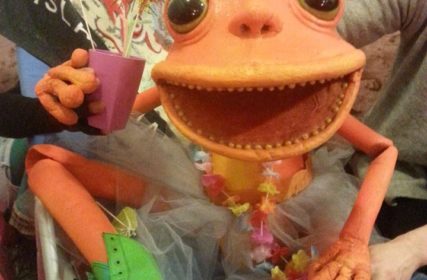 Performing Arts State Award for Aura of Puppets
The Finnish Minister of education and culture Sanni Grahn-Laasonen has given the Performing Arts State Award for Aura of Puppets, the network for puppet theatre professionals.
The State Award is given as acknowledgement for meritorious work for the benefit of the field of art in question. Aura of Puppets brings together the top experts in Finland as well as develops and makes the art form known. In the past four years Aura of Puppets has grown to be a nationally significant, forward thinking and renewing network of artists.
The award is an accolade not only for the network itself, but most of all for the 45 artists that with their artistic ambition and uncompromising craftsmanship produce experiences for hundreds of thousands of people in Finland and abroad every year. Even though Aura of Puppets was born from the need to create structure to the field of puppet theatre, its main goal is to promote the forming and meeting of high-quality art.
Aura of Puppets' focus is strongly in the future, in contemporary art, different audiences and new forms of cooperation. The award strengthens Aura of Puppets' view that the Finnish art field is evolving and open for brave openings.