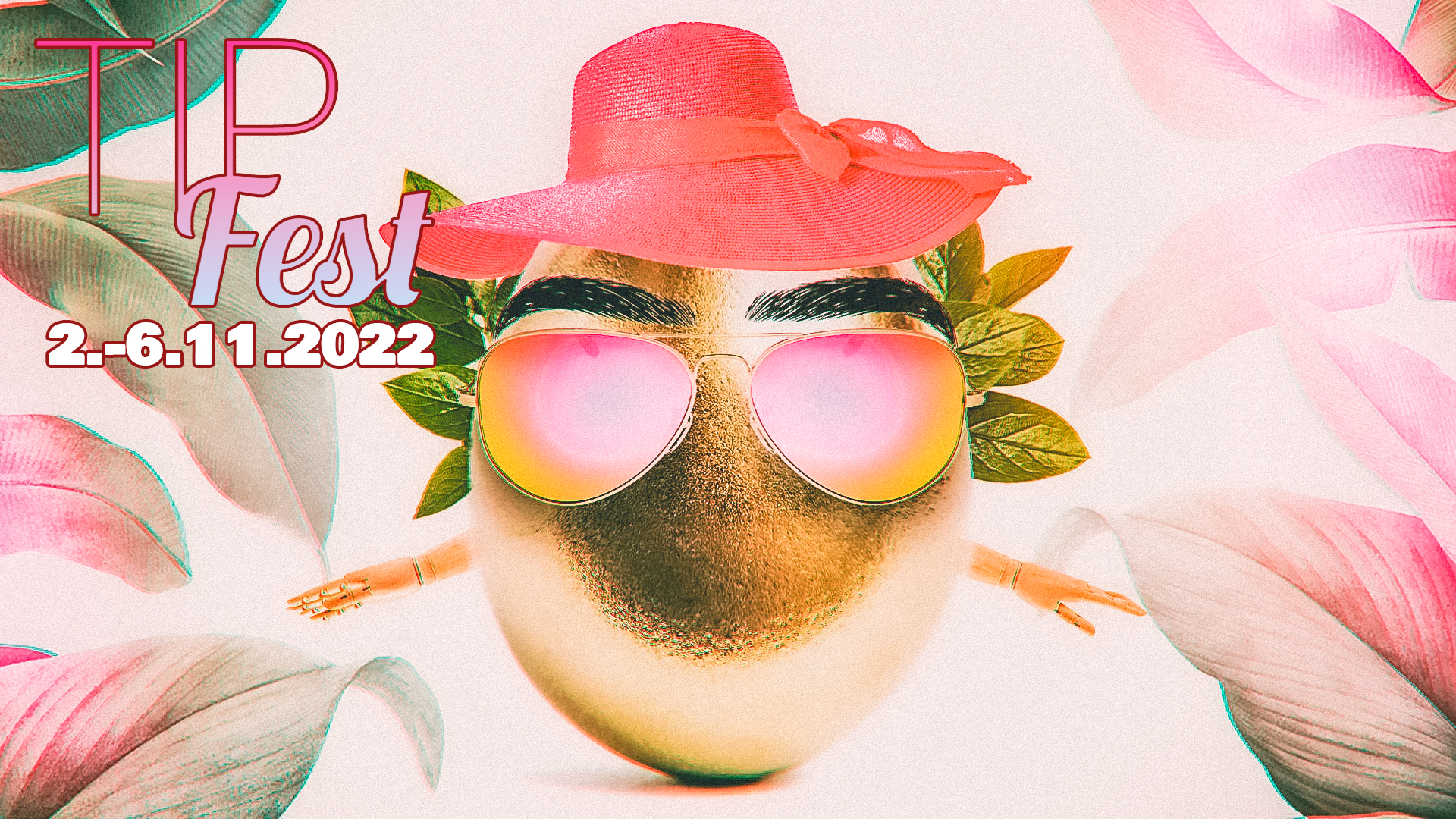 Turku International Puppetry Festival, in short TIP-Fest is an annual international festival dedicated for puppetry. The festival celebrating and visual theatre is held in Turku, the puppetry capital of Finland.
TIP-Fest 2.-6.11.2022 – New Beginnings
This November the 13th edition of Turku International Puppetry Fest celebrates Aura of Puppets turning 10 years; a new decade brings new insights and processes for the puppetry professionals network. The festival gathers the latest and most interesting local performances on different stages in the city of Turku. Some of them are seen for the first time since many premieres as well as performances have been waiting their time during the pandemic: now they are to be released in the limelights and shared with the audience. After all it is the interaction with a live audience that finally brings a puppetry performance to life.
TIP-Fest celebrates a whopping six premiers: Nurinpäin kollektiivi's Invisible, Antti-Juhani Manninen's solo Ridiculousness, Tainaron by TEHDAS Theatre & Niina Lindroos, Jenni Rutanen & Co. Voyager and Theatre Qo's Tea for Two and Obsession by Lee Lahikainen & co.
This year's edition is also an international platform for Finnish puppetry performances. The programme consists of pieces that aim for touring around the world and most of the curated performances are without words or nearly wordless elaborate displays of visual theatre.
Festival tickets are now for sale!
Photos from TIP-Fest 2022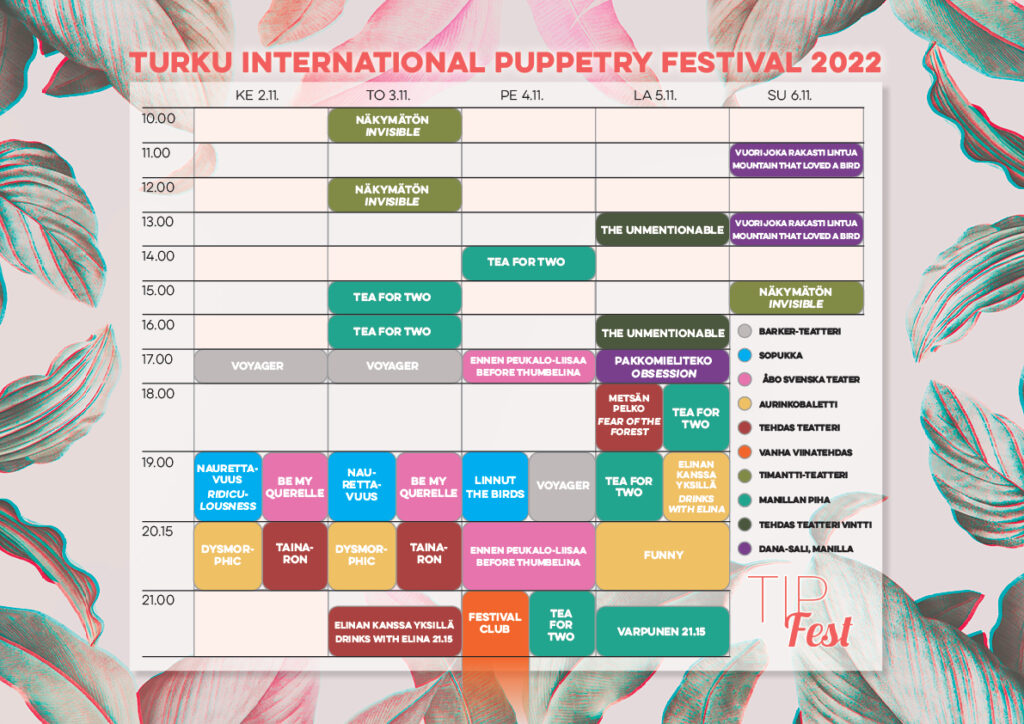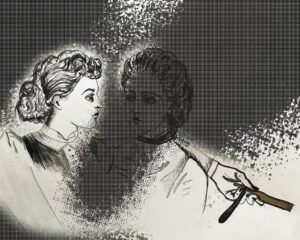 Pakkomieliteko (Obsession) is a seven-minute miniature solo for an audience for one. This small performance made of paper and cardboard tells the story of a
Read More »
Contact information:
Festival is produced by Puppetry network Aura of Puppets. The programme is mainly invitation-based and the curational timeline is approx. two years.
TIP-Fest Artistic directors: Roosa Halme, Anna Nekrassova and Outi Sippola: 
Producer: Lotta Valtanen , +358 41 486 1222
Professionals & guests: Sanna Soni,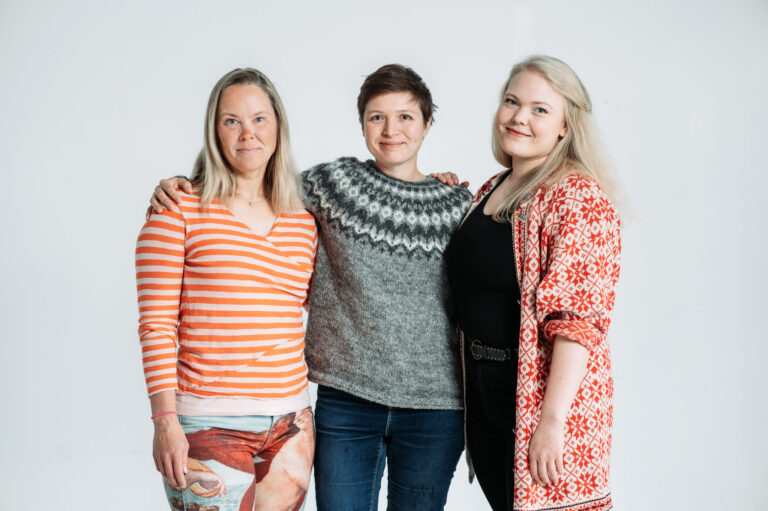 The artistic director of TIP-Fest in 2023 and 2024 is pupptetry artist and director Ishmael Falke ishmael.falke (at) grusgrus.fi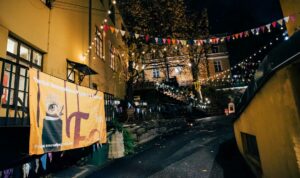 Turku International Puppetry Festival 8.-12.11.2023 This Moment The 14th edition of TIP-Fest will be the bright spot of November and a meeting place for people
Read More »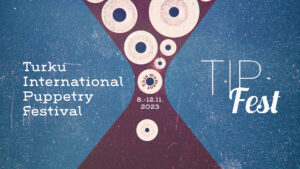 Turku International Puppetry Festival is held 8 to 12 November 2023.THIS MOMENT For the 14th time, the Puppetry Festival will serve as a November spotlight
Read More »

FIMFA Lx – International Festival of Puppetry and Animated Forms Directed by: Gavin Glover (UK) 1 to 4 June de 2023 Thursday to Sunday Teatro
Read More »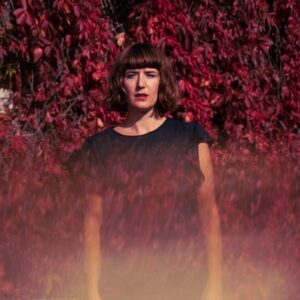 Aura of Puppets hosts a seminar on sustainable touring practices on Thursday 20 April 2023 at the Oh My Puppets! mini festival for contemporary Puppetry
Read More »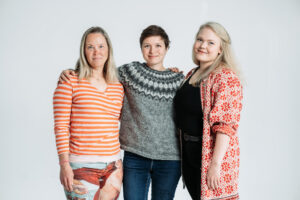 Dear friend of puppetry, During the darkest time of the year International Puppetry Festival 2022 edition invites us to celebrate the art of puppet theatre as well
Read More »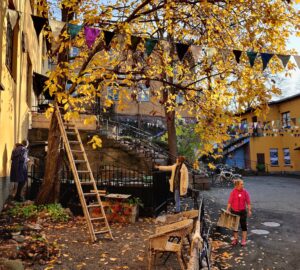 TIP-Fest, Turku International Puppetry Festival, is an international puppet theater festival organized by Aura of Puppets. The festival brings to the stages of Turku the
Read More »