Tainaron is not a place, as you perhaps think. It is an event which no one measures. It is no use anyone trying to make maps. It would be a waste of time and effort. Do you understand now?
Leena Krohn's novel Tainaron – Mail from another city contains 30 letters describing a different reality far from home. The novel is the source of inspiration for the episodic, beautifully grotesque puppet theatre piece.
Immersed in the picturesqueness of the letters, the work builds a stage set for the ever-changing reality and inhabitants of Tainaron. The result is a visually sprawling and expressively precise, strangely musical, wordless contemporary puppet theatre.
Tainaron lived in the same way as many of its inhabitants; it too was a creature that was shaped by irresistible forces.
WORKING GROUP Concept, building, co-directing: Niina Lindroos Directing: Elina Sarno Costume desig, building: Riikka Mellin Performance: Pia Kalenius, Nanna Mäkinen, Karo Ill Light design: Essi Santala Sound design: Markus Heino Dramaturgy and script: Tainaron team Photos: Jesper Dolgov Production: TEHDAS Theatre and working group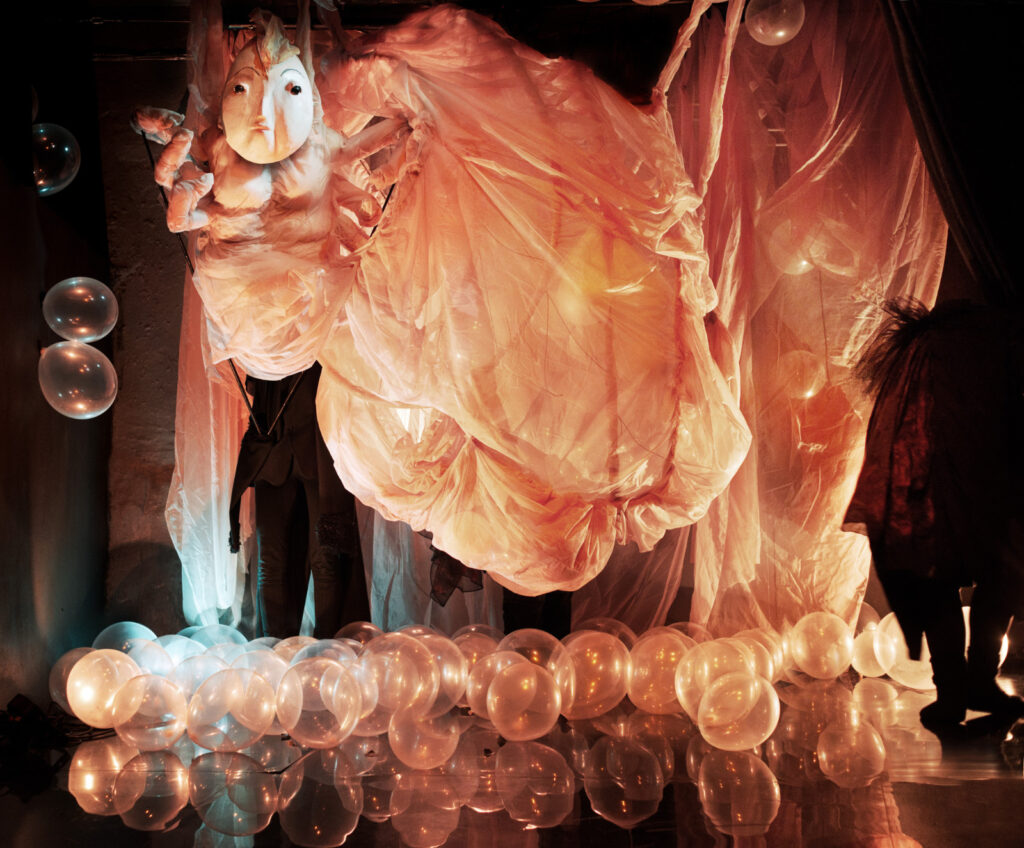 PERFORMANCES 2.11.2022 at 20:15 Premiere 3.11. at 20:15 Vintti stage, TEHDAS Theater, Manilla, It. Rantakatu 64, Turku Other performances 9.-13.11.2022
Duration: 1 h Age recommendation: 13+ Language: without words Tickets from TEHDAS Theatre