Timo Väntsi's solo performance is a passionate puppet theatre fantasy English premiere during TIP-Fest 2022!
During his last service days, a soon-to-be-retired naval Lieutenant faces his civil life's loneliness as well as a side of himself he has long suppressed. Obsessed with a handsome marine named Q our Lieutenant finds himself in situations he cannot tackle without some sort of violence. Or a frenzied encounter on the seawall.
Iconic gay imagery, nautical romance and Jean Genet's homoerotic novel Querelle are the main sources of inspiration for the performance. 
Be My Querelle is a performance by an experienced team, puppeteer Timo Väntsi's and director Merja Pöyhönen's presentation of lust, loneliness and burning longing for love. 
The performance premiered i Finnish at TEHDAS Theatre during spring 2019 and has toured in Finland ever since. The erotic object and puppet theatre solo has received a lot of praise from critics as well as different audiences. Be my Querelle's English premiere takes place during TIP-Fest on 2 November 2022 in Åbo Svenska Teater's Studio stage.
WORKING GROUP Script, concept, on stage: Timo Väntsi English Translation: Ian Taylor Puppet design & set design: Timo Väntsi  Director: Merja Pöyhönen Light design: Jarkko Forsman Technician: Henri Hyökyvirta Photos: Milla Järvipetäjä Production: TEHDAS Teatteri
PERFORMANCES Wed 2.11 at 19:00 Thu 3.11. at 19:00 Studio, Åbo Svenska Teater, Aurakatu 10, Turku Language: English Duration: 60 min Age recommendation: 18+ Tickets: 22,50 € / 25,50 € / 27,50 € from Åbo Svenska Teater
The performance is supported by Arts promotion Centre Finland and Turku Theatre Foundation.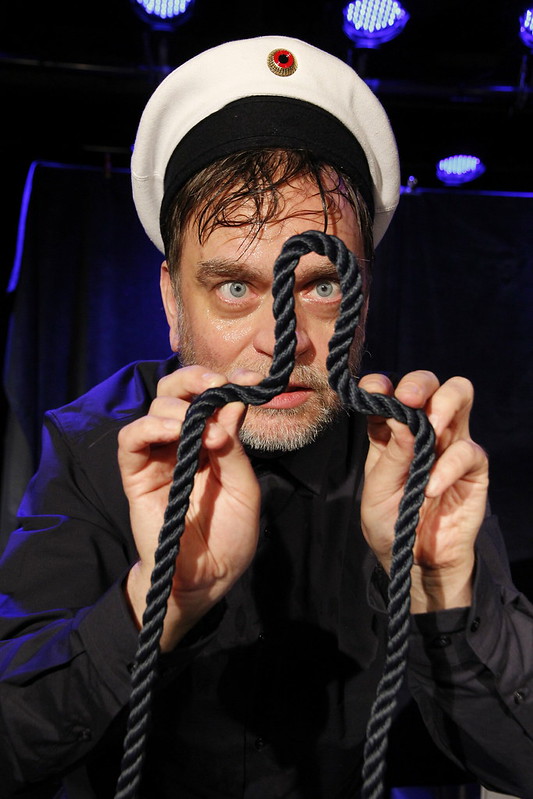 Timo Väntsi seems to have a unique skill to handle and interpret his subjects from outside as well as from within. This combined with a skillful and imaginative way of performing creates an unforgettable theatre experience.

Annikki Alku / Demokraatti
–

–