Contemporary puppetry performance from the backyards of imagination and reality.
"… true freedom can only be attained through weightlessness." Viktor Pelevin, Omon Ra
VOYAGER is an audiovisual and entertainingly stirring piece of contemporary puppet theatre about the absurdity and imaginative capacities of our species, reflecting on the intergalactic connection.
The performance re-imagines a time based on Viktor Pelevin's novel Omon Ra (1992). A time when space was still inaccessible, vast and unknown, and when the Soviet Union was preparing to fly their flag to the dark side of the Moon.
The work is also inspired by unknown life forms and a project called The Voyager Golden Record. In 1977, NASA launched the Voyager 1 & 2 probes into space with samples of life on Earth collected by Carl Sagan's team, along with an invitation and arrival coordinates for a possible unknown guest. Living in an environment of scarcity, the dreamer prepares for a great journey. A chain of events carries him through the twilight of the human mind, towards a space beyond hope and reality.
We are nature and peace loving people, and we welcome you  to visit us with peaceful intentions. – The Voyager Golden record  
The performance premieres during the first day of Turku International Puppetry Festival in the brand new premises of Barer theatre in Linnankatu 31.
WORKING GROUP
Concept, directing, puppets and visuals: Jenni Rutanen On stage: Merja Pöyhönen, Heikki Tolin Sound design: Marko Syrjäläinen Light design: Irene Lehtonen Production: working group, Barker Theatre and Aura Of Puppets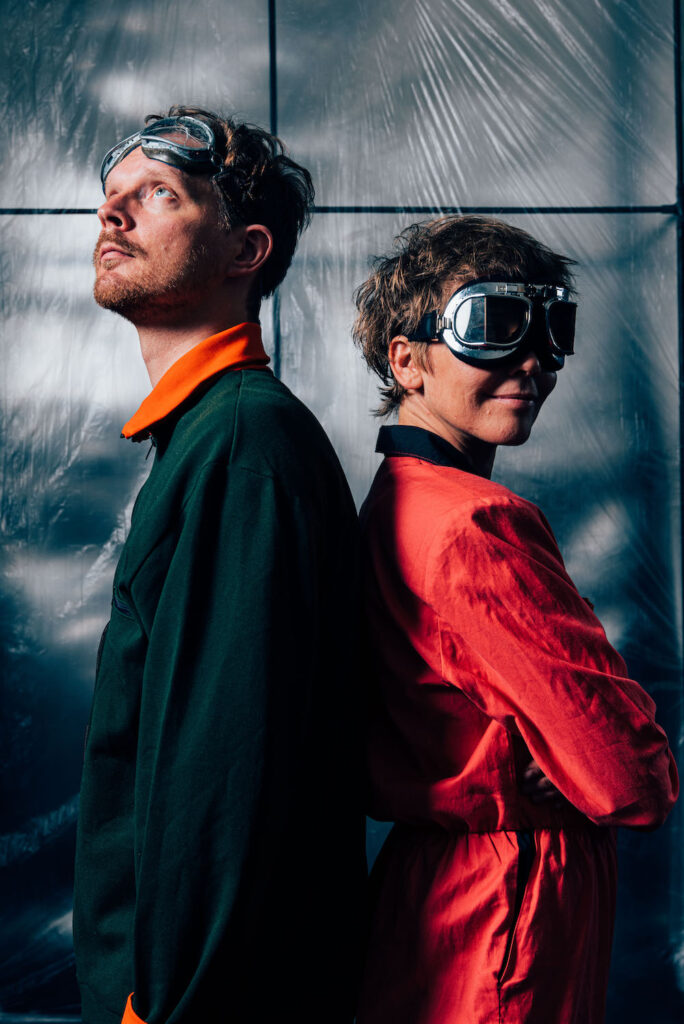 PERFORMANCES Wed 2.11. at 17:00 premiere Thu 3.11. at 17 Fri 4.11. at 19 Barker-theatre, Linnankatu 31, Turku Other performances: 11.11. at 19:00, 12.11. at 19:00 and 13.11. at 15:00
Tickets 20 € /25 € from Aura of Puppets' Holvi web shop Duration: 1 h (no intermission) Age recommendation: 13 + Performance is supported by: The Finnish Cultural Foundation, Arts Promotion Centre Finland, Turun Teatterisäätiö