Ishmael Falke is the new artistic director of Turku International Puppetry Festival. He is in charge of festival programs during 2023 and 2024. TIP-Fest is annually organized by puppet art professionals network Aura of Puppets.
The current artistic directors Roosa Halme, Anna Nekrassova and Outi Sippola are in charge of curating the program fro 2021 and 2022 festivals, until the end of their three year function. In the future the artistic director(s) will be chosen by Aura of Puppets for two or three year function.
Puppet artist Ishmael Falke has worked as a director, performer and puppetry teacher. Originally from Israel, the artist has worked and lived in Turku for 20 years receiving numerous awards and acknowledgements in Finland and Abroad. Falke has a strong international background and experience working with organizations and networks both local and abroad.
During his artistic career Ishmael Falke has done solo performances as well as worked in ensembles in different types of theaters big and small. His oeuvre has toured in Europe as well as Northern and Central America.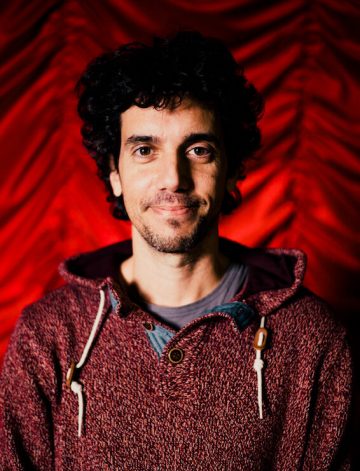 For TIP-Fests to come Ishmael Falke seeks for new directions with two consecutive themes: Today (2023) and Tomorrow (2024):
The themes chart presence and picture the presence as well as later focus on possible futures and hereafter serving as heart rate monitors and artistic compasses. In the meantime TIP-Fest continues to be a unifying celebration for the whole puppetry community and a glorious showcase for Aura of Puppets in Finland and abroad.
Turku International Puppetry Festival has been organized in the city of Turku since 2010 and it has established itself as a go-to festival for all puppetry fans as well as a place of meeting and exchange for professionals. The current artistic directors Roosa Halme, Outi Sippola and Anna Nekrassova have been working as a trio since 2015 further developing the festival as a place for growth and flourish for contemporary Finnish puppetry.
The upcoming edition of TIP-Fest will be organized November 3-7th 2021.