Pakkomieliteko (Obsession) is a seven-minute miniature solo for an audience for one. This small performance made of paper and cardboard tells the story of a 19th-century youth named Alice Mitchell who murdered her beloved Freda Ward. The scenes are hidden inside small boxes, from which they unfold frightening and beautiful in the hands of the performer.
The performer sits down at the spectators table as if for a date, but the performance is not a romantic encounter. Mitchell explained the action, "I killed Freda because I loved her, and she refused to marry me." Love becomes an obsession when it ceases to be mutual.
The genre of the show is a gentle thriller and it has almost no words.
WORKING GROUP Concept, script, performance, puppet building, set design: Lee Lahikainen Sound design: Reetta Moilanen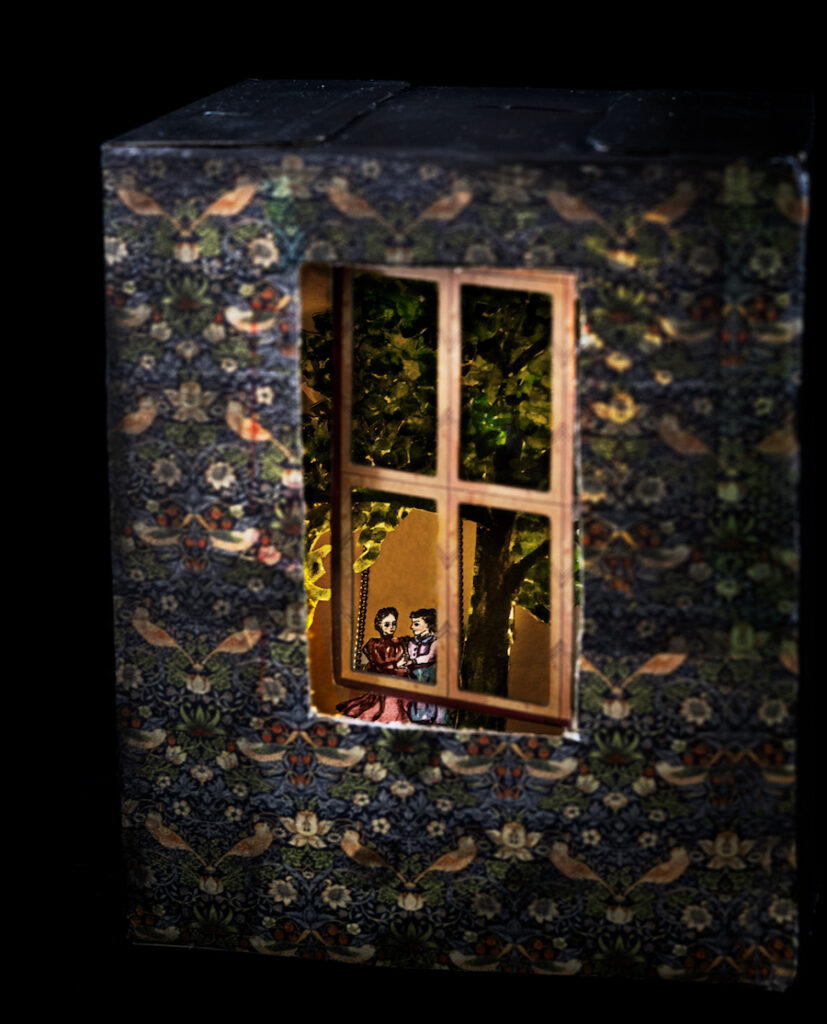 PERFORMANCES Saturday 5 November from 17:30 to 19:30 Dana-sali, Manilla, Itäinen Rantakatu 64, Turku
Duration: 7 min Recommended age: 16 + Language: Finnish or English (French, German or Japanese if necessary) Tickets from Holvi web shop