6.11. klo 12 ja 20 I
The performance combines traditional Neapolitan guarattelle puppet theatre with music from Burkina Faso creating dialogue between cultures and traditions. Two dancing pulcinella characters appear on stage: one from Africa wearing a white mask and another one from Italy in his black mask.
Bruno Leone is a maestro of traditional Pulcinella puppet art. In 1978 he learned the art of "guarattelle" from Nunzio Zampella, the last of the neapolitan "guarattelle" maestros, and in doing so rescued the Neapolitan street tradition of puppetry. It is a tradition that goes back to medieval strolling players and acrobats. The art of "guarattelle" owes its vitality to the ability of the puppeteers to put together and memorize recent events in a careful relationship with the audience.
Bruno Leone, who has taken up the plots and styles of this art, has actively contributed to the revival of this theatre genre important in Neapolitan and European cultural history. Bruno and his collaborators and students have ensured a glorious revival of the tradition and made Pulcinella an honoured guest at festivals around the world.
Pulcinella is always on stage to the right of the puppeteer, he beats time with his magic voice, obtained with the secret instrument, "pivetta", the alternating of stories. Pulcinella is the man in the street who manages to escape death, to make fun of those in power and remain arrogant even though he himself shows fear, and all those feelings which don't belong to fairytales but to the people in everyday life.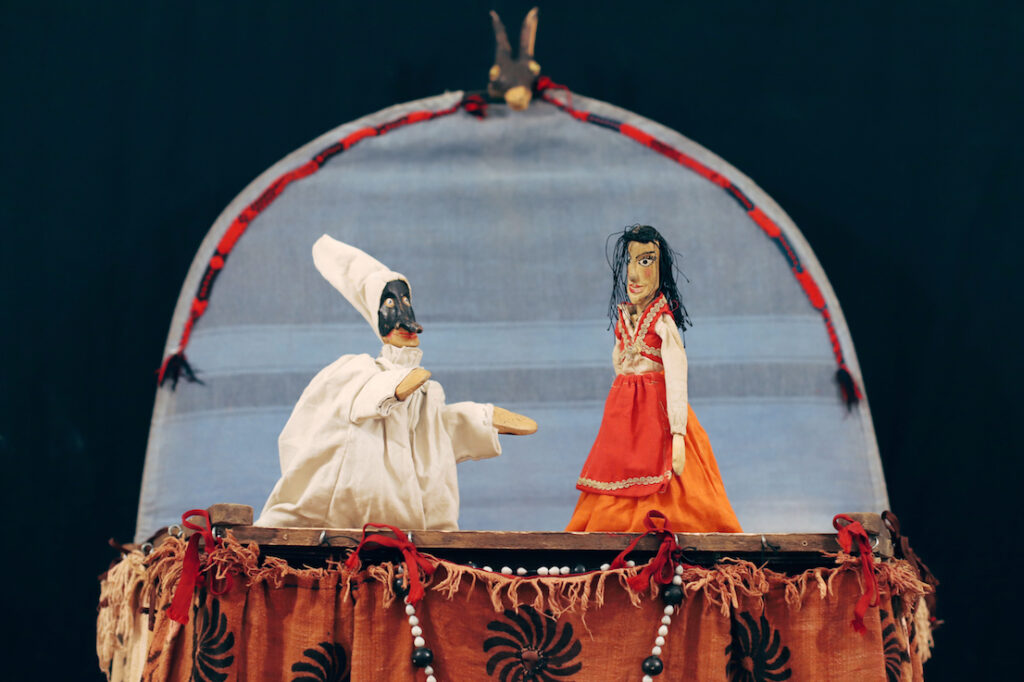 Performances: Saturday 6 November at 12 am and 8 pm in Tehdas Theatre
Duration: approx 50 min
Age recommendation: suitable for all audiences
Language: wordless
Tickets 20 / 25 € from Holvi
WORKING GROUP Concept, puppets and on stage: Bruno Leone Music: Ibrahim Drabo