6 November at 2pm I
During Christmas night, the windows sparkle with colorful lights, people singing and laughing, tasty smells floating through the streets, which tirelessly open in front of the dressed up guests. On this magical night, everyone wants to be with the people they love.
Little Match Seller is a wordless puppet theatre performance based on H.C. Andersen's  sorrowful tale.
It is a tale about a girl fighting her destiny with the help of her strong imagination and a matchbox that once belonged to her grandmother.
The play uses black box technique, immersing the audience in a beautiful puppet reality. The actors will look like giants, the puppets will do wonderful tricks, each of which will last as long as one match burns.
Kalrsson Haus is a puppet theatre in St Petersburg. Founded in 2006, the theatre has become one of the main puppetry stages in Russia. Karlsson Haus has attended many festivals in Russia and abroad.
Little Match Seller premiered at Turku Arts Academy in 2007 at the Fanatik Figuras student festival. The performance has visited many festivals ever since.
The Performance seen during TIP-Fest is recorded for the Festival in October 2021.
Performance: Saturday 6 November at 2 pm in Dana-stage, Manilla
Duration: 50 min
Age recommendation: 8+
Language: without words
The Screening is free of charge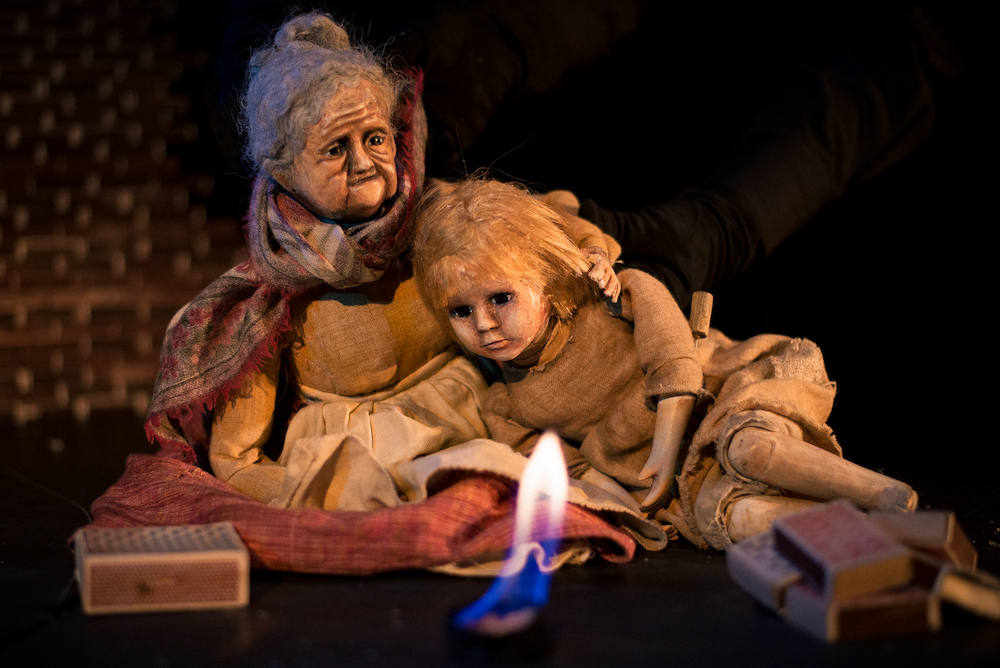 WORKING GROUP Direction: Elina Sarno, Anna Ivanova Scenography and puppets: Laura Hallantie, Elina Sarno Music and sound design: Roosa Halme, Renat Shavaliev Light design: Nastya Ponomareva  On stage: Philippe Borodin, Asya Galimzyanova, Olga Dragunova/Alyona Sergeeva, Renat Shavaliev