Poetic images of impossibilities
A visual concert for children inspired by experimental electronic music, theatre of objects and performance art.
In this work the composer Antti Tolvi's and puppeteer Pauliina Vesslin's characters Pink and Bear travel on the living room carpet to other worlds with the help of objects, the sound they produce and music.
Performances: sunday 7.11. at 11 am and 2 pm at Dana-stage in Manilla, Itäinen Rantakatu 64, Turku


Duration: about 45 min


Language: non verbal


Age recommendation: 5-8 years 

Tickets: 10 / 15 € from Holvi web shop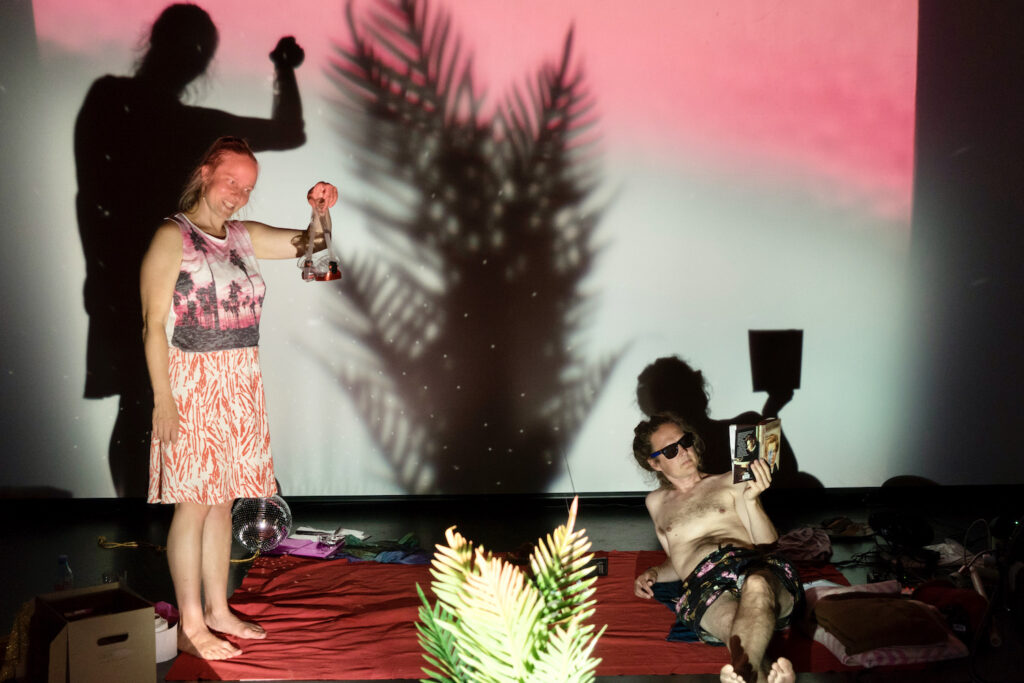 WORKING GROUP Concept and performande Antti Tolvi & Pauliina Vesslin Production: Nurinpäin Kollektiivi 2021
The performance is supported by Arts Promotion Centre Finland, Kemiönsaari commune and Raseborg city culture services.