8.–14.8.2023, Helsinki I
Nano Steps is a non-verbal performance that portrays an uncanny relationship between two entities across scales and boundaries. The performance inquires what happens when a physicist encounters invisible particles in the spotlight of a microscope. A group of puppeteers harness the methods of applied physics on the stage of studio Pasila. The performance takes the spectators into a basement laboratory where research is unpredictable.
Nano Steps started with a question of what the world's smallest puppet could be. Trial & Theatre group indulged into a meandering and unpredictable research process, during which they called world-famous professors, travelled to Cornell University, to Institute of Physics of the Czech Academy of Sciences, and to laboratories of Aalto University. The non-verbal performance to be seen at studio Pasila interweaves science with object theatre and brings for the first time a manipulation technique learned directly from physicists to stage: the technique of manipulating/treating/handling micro-sized particles. The performance is not science fiction, but rather a fiction of science.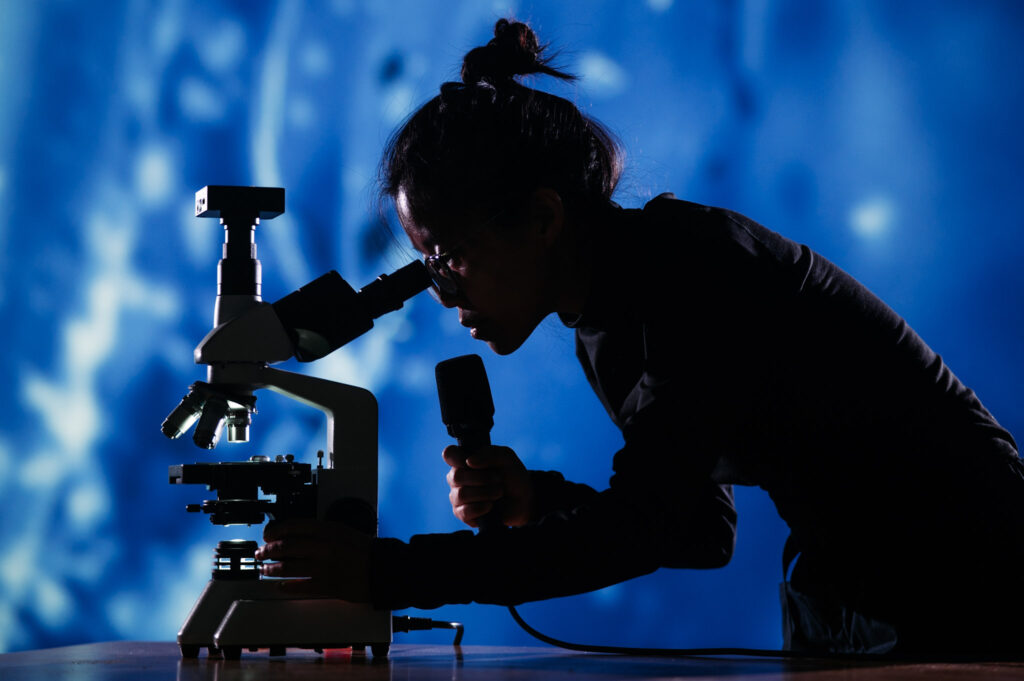 WORKING GROUP Nano Steps is the first premiere by Trial & Theatre – group formed by trio Alanen-Hanikka-Syrjä. The objectives of the group is to reach out for free and unruly research processes where science and puppetry collaborate while blurring each other's boundaries. Director: Aati Hanikka Dramaturg: Iiris Syrjä Composer-sound designer-musician: Valtteri Alanen Performer: En Ping Yu Light designer: Jere Suontausta
PERFORMANCES Tue Aug 8th Premiere at 6.30 pm Thu Aug 10th at 6.30 pm Fri Aug 11th at 6.30 pm Sat Aug 12th at 3 pm and 6.30 pm Mon Aug 14th at 6.30 pm Nykyesityksen näyttämö Studio Pasila, Ratamestarinkatu 5, Helsinki
Ager recommendation: for adults Tist 17,50€ from Lippu.fi
Nano Steps is created collaboration with Helsinki City Theatre, Aalto University, Itai Cohen (Cornell University), Aura of Puppets, Studio Alta and the Physics department of Czech Academy of Sciences.
The work is supported by Arts Promotion Centre Finland, Finnish Cultural Fund, Helsinki City Theatre, Aura of Puppets, Nordisk Kulturfond andSamuel Huber art foundation.
–
Thank you Aurinkobaletti, Grus Grus Theatre and Metropolitan puppets.
–
.
.