The rift of puppetry and springtime Oh My Puppets! Minifestival celebrates contemporary puppetry in Helsinki. Since 2017 the festival has brought interesting new performances to Cirko in Suvilahti.
This year the festival is held from 21 to 23 April. The programme consists of recent puppetry and visual theatre performances destined for adult audiences. Tehdas Theater & Niina Lindroos' The Unmentionable is a solo toy theater performance inspired by art of a French photographer and painter Dora Maar (1907-1997).

The starting point for the piece  without words was the puppet theatre -like presence of Dora Maar's surrealist photographs; the situations, spaces and characters in the images all lead towards something words cannot express. What is left outside the photograph frames? What happens before and after the brief moment that is captured on film?
Anna Nekrassova's solo piece Before Thumbelina is is a beautiful and touching everyday fairytale for adults. Telling a story about a person's struggles; challenges with infertility, dreams and fears.
Told without words and carried by song, rhythms as well as puppet and object theatre, the first solo performance by Anna Nekrassova focuses on the moment before H. C. Andersen's renowned story of Thumbelina. The very moment is focused on the story's Mother, a character we only get to see by glimpse in the original tale.

TEHDAS Theatre's Jeanne de Clisson is a bloody Nautical Vengeance Tableau about a 14th-century pirate. After the unjust execution of her husband, Jeanne de Clisson sets off on a 13-year retaliation voyage against the King of France. During her rampage she kills all the French noblemen that sailed on her course with her own axe. Does she drown in her own vengeance, or does she sail the floods of blood she sheds?
The performance tears down the myth of non-violent women. It uses traditional paper theatre and automata as techniques. The performance is in Finnish but can be followed by non-Finnish speakers.

Programme
Thursday 21.4. 
15:00-19:00 Puppetry Films: Free screenings of short films in the Karavan-theatre, Cirko courtyard
18:00 The Unmentionable, Solmu
19:30 Jeanne de Clisson, Maneesi
Friday 22.4.
17:00 The Unmentionable, Solmu
19:00 The Unmentionable, Solmu
20:30 Jeanne de Clisson, Maneesi
lauantai 23.4.
16:00 Before Thumbelina, Solmu
19:00 Before Thumbelina, Solmu
20:30 Jeanne de Clisson, Maneesi
21:15 Festival Club, free entry, Maneesi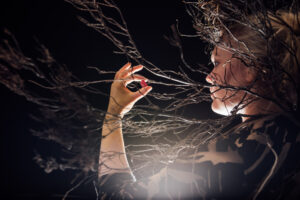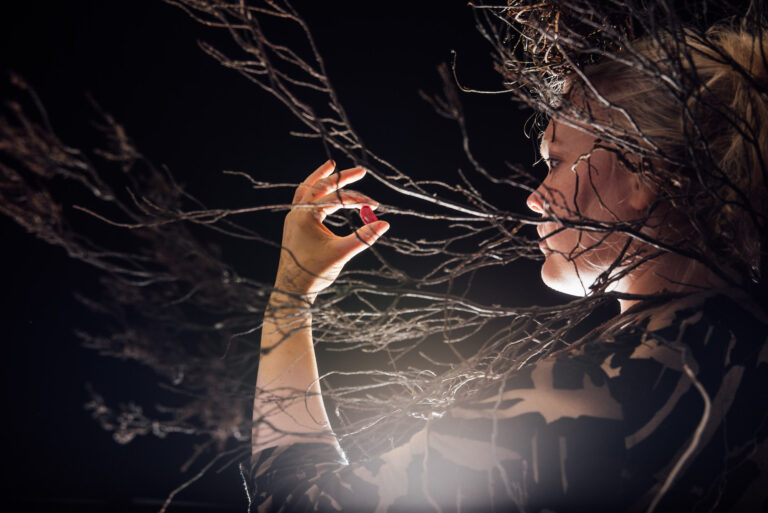 3 and 4 November at TEHDAS Theatre I I am a desert, full of tumbleweeds. No flowers, no rain. Fear crawls towards me, digs itself out
Read more »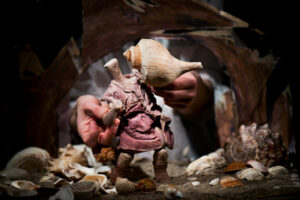 6 November at 4:00 and 6:30 pm at TEHDAS Theatre I An ineffable toy theatre performance The Unmentionable by Niina Lindroos is a solo toy theater*
Read more »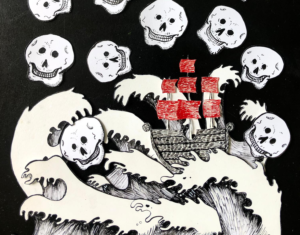 4.-18.12.2021, Turku I Jeanne de Clisson tells the story of a 14th-century pirate. After the unjust execution of her husband, she sets off on a 13-year
Read more »
Info
Address
Cirko – Center for New Circus, Kaasutehtaankatu 1, Suvilahti, Helsinki
Doors open 1 hour before every performance
Accessibillity
Circo is accessible with public transport. The premises are wheelchair accessible . If you need a ticket for your assistant, or book a place with wheelchair, please contact us beforehand . Assistants get in without a fee.
Acessible toilet is found next to the lobby bar on 1st floor.
Tickets
Tickets are sold in Aura of Puppets' Holvi-webshop.
Prices: 20€ adults, 15€ students, pensioners, unemployed. Ticket fees are included in the price.
Reservations and additional information:
Aura of Puppets office,