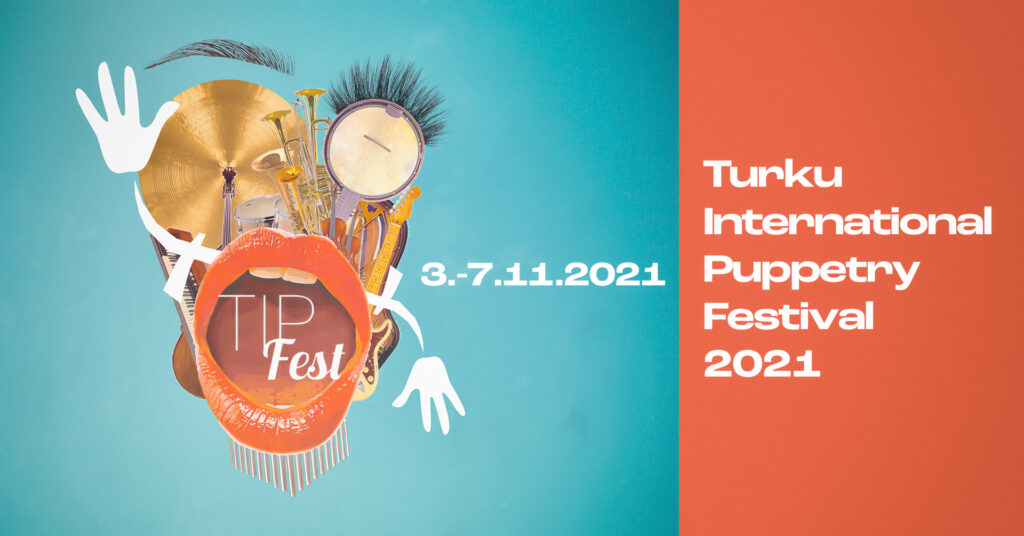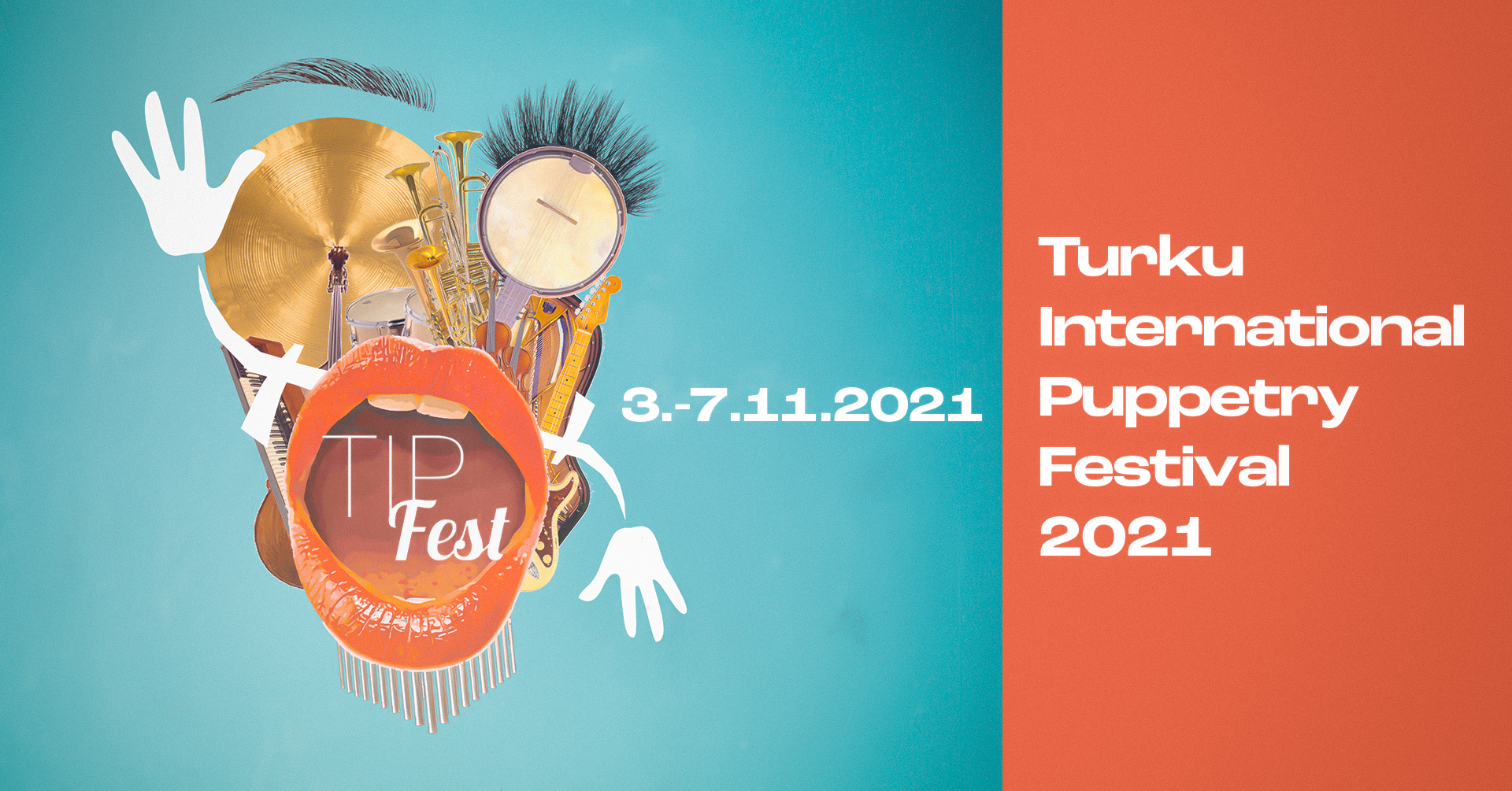 TIP-FEST 2021
Turku International Puppetry Festival is held 3 to 7 November 2021. The festival programme is announced in early October 2021 on this page.
TIP-Fest will have its 12th edition in 2021 gathering all puppet art friends, families and professionals together to Turku, Finland. Most of the performances will take place in Manilla cultural factory.
Sound, music and rhythm on puppetry stage
The 12th Turku International Puppetry Festival covers sound, music and rhythm on stage of puppet and visual theater performances. These three elements are always present in puppetry in one way or another. They live as part of the performance; as separate characters as well as organically becoming one with the world appearing on stage.  TIP-Fest 2021 edition aims to raise discussion and new thoughts on questions considering visual theatre and sound design. 
On which elements does the soundscape of a puppet theater performance consist of? What is the relationship between sound and movement on stage? Or the relationship between sound and dramaturgy? How does music or musicality materialize in a performance? What kind of layers of sound can we hear and find in a puppet theater piece? What is the significance of sound and voice in a visual performance?
Music and sound design are strong means of creating affection on stage. They build and strengthen the performance's atmosphere, affecting our feelings instantly. When we hear music, our bodies and mind synchronize with it. In performances without words, the emphasis of rhythm, sound and music is enforced. Music and soundscapes create one of the languages on stage. They intertwine in a dialogue between actions on stage and the scenographic visuality.
Discussions and workshops for professionals are held during the festival around the theme of sound and sound design.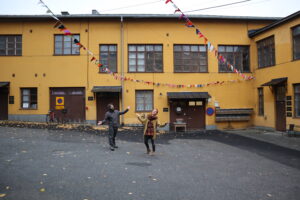 TIP-Fest, Turku International Puppetry Festival, is looking for an event production intern for next autumn. Festival is held 3 to 7 November
Read more »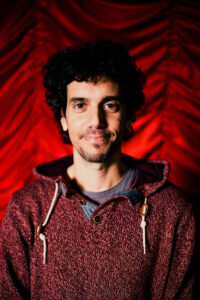 Ishmael Falke is the new artistic director of Turku International Puppetry Festival. He is in charge of festival programs during 2023
Read more »